New in Gateway Solver Version 2.66
Find out how to check a National Insurance number if you're an employer.
If you want to find or check an employee's National Insurance number, you can do so by sending a NVR.
You cannot send a NVR until 2 weeks after sending your first FPS.
It will not generate a new National Insurance number. If your employee has never had a National Insurance number please ask them to contact the Department for Work and Pensions (DWP) Contact Centre on telephone: 0345 600 0643.
Important:
the NVR should only be submitted when you've taken on a new employee and you need to verify or obtain that employee's National Insurance number
you can only submit a NVR 2 weeks after you have sent your first FPS using your payroll software
Step 1: Select "Verify National Insurance Number (NVR)" from the Main Menu
Step 2: Complete the NVR form
You are required to provide the following information;
Payroll ID or Works Reference
Surname
Date of Birth
Gender
Step 3: Click 'Transmit Now'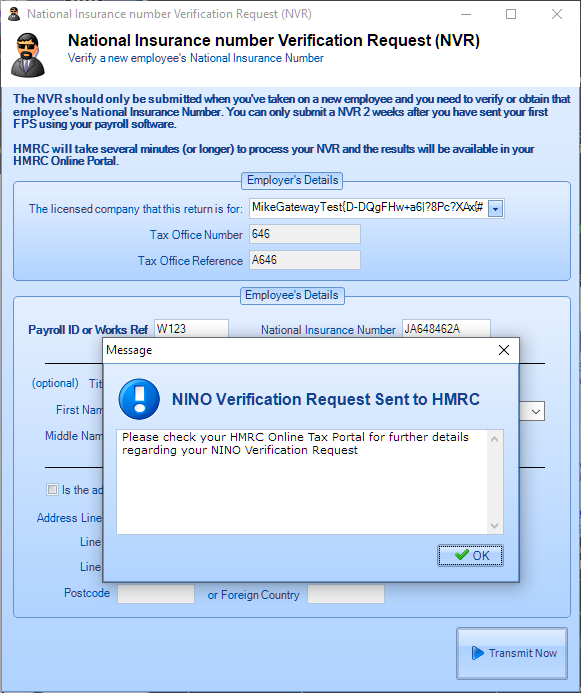 You will receive a confirmation email from us (to the email address specified in your 'Options & Settings' window) and you will also receive further instruction from HM Revenue & Customs in your HMRC Online Portal.
If you need further assistance, please contact us.